Ko Lipe, Thailand in March 2011
I'm now on Lipe Island, the journey here was quick because I started early and made the 8am bus and the first speedboat out to the island at 10:30am. It was a small boat this time and didn't stop along the way like when I was here 2 years ago.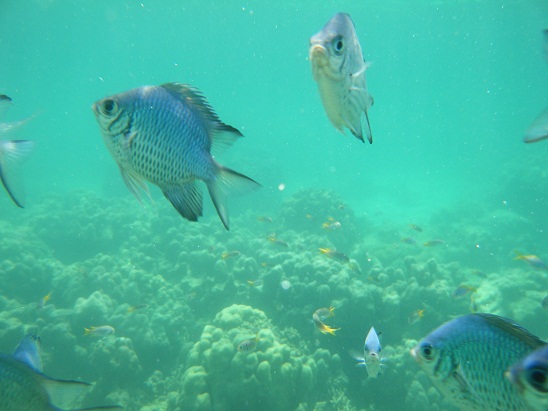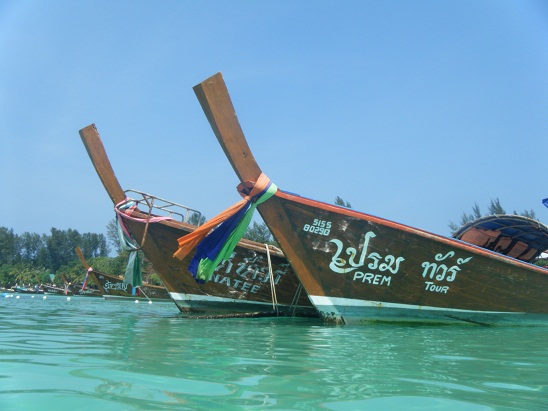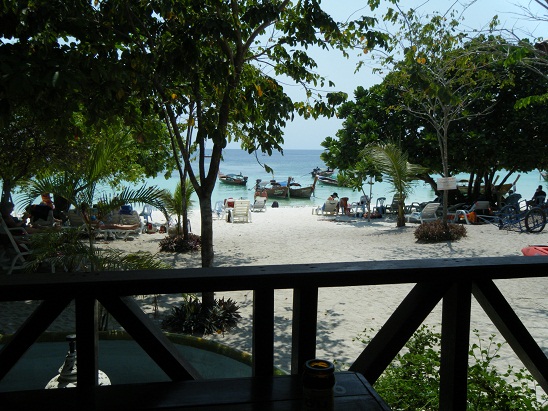 Im staying at Varin Resort again for 600B ($20). As soon as I arrived I went snorkelling, this is a nice location for that activity. I haven't taken many photos so far but I'll be sure to take some of the underwater reef fish, urchins, etc. I'll be here for at least 3 nights.
This place is full of vacationeers from all over Europe and around the world. After a late afternoon nap I'm in a restaurant waiting for my BBQ fish/squid around 8pm. I see that that they have the feet nibbling fish in the loca spas here, pricey at $10 for 30 min.. Maybe when the fish get big, they feature them in the restaurants???
Its a small island and there is a pathway that runs from the beach to the interior, its lined with all the local busineses, e.g. travel agencies, minimarts, restaurants, massage/spa places, booksellers (I don't need these this trip because of lots of ebooks on my netbook), tattoo places, dive shops, laundry, something for everyone ...
The next day I had the buffet breakfast (200B $6.50) somewhat pricy (for Thailand) but a good selection - toast, cereal, fried eggs, ham, weiners, rice soup with shrimp, noodles, watermellon, pineapple, coffee (bad coffee), 2 types of juice, etc. I skipped lunch.
I took the camera with me snorkelling but the underwater photos didn't come out that great. I attracted fish with some toast from the buffet. They'll come close for food. (Reminds me of Chocolate.)
The BBQ squid was fantastic, I plan to have it for supper again tonight.