Ko Ngai, Thailand in March 2011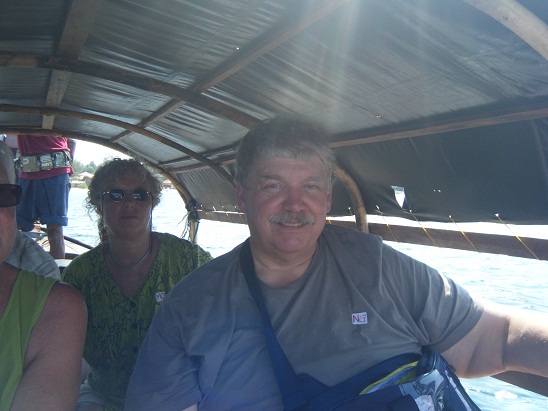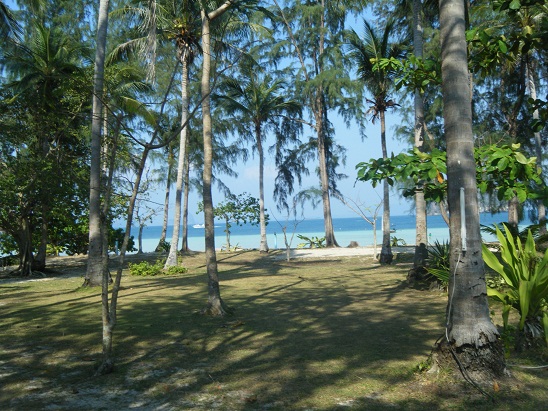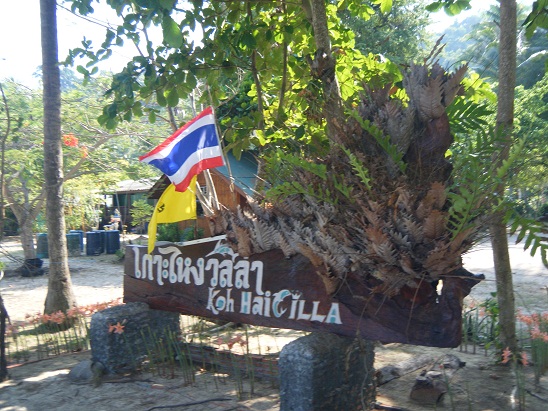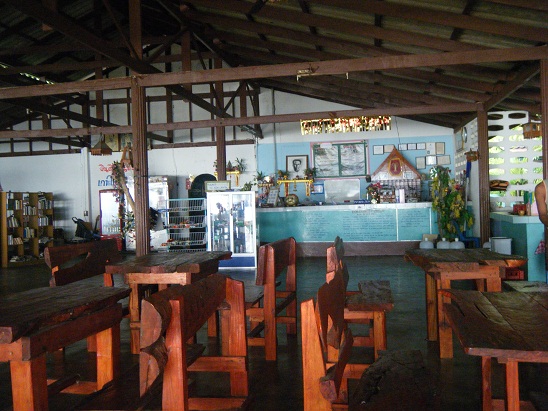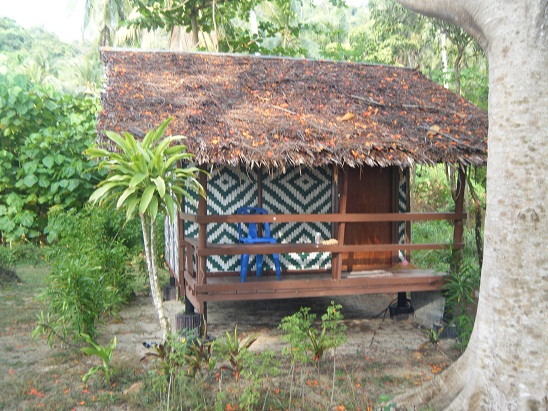 I'm now on Ngai Island (Ko Ngai), the journey here took most of the day because it`s a fair distance north. There's no dock on either island and this adds an extra half hour on either end. I got to the ferry boat (Tigerline) at 10am and finally arrived on Ko Ngai about 3pm. The ferry boat is long and thin with 6-8 seats across, somehat dumpy. It wasn`t full as it`s already March and the season will end soon. The boats run only during high season, most resorts shut down in a month when bad weather arrives.
Because it was low tide and the shore is very shallow I had to walk from the longtail boat to the resort, Koh Hai Villa. I picked this place at random but its pretty good. I have my own hut with bathroom, fan and 12 hours electricity for 850 BHT ($28) including breakfast. I don't bother with AC.
Snorkelling is pretty good, there are lots of fish. This location has lots of the yellow-pink striped fish that swim directly at you high speed trying to scare you away from their nest. They try to be scary but always back off if you challenge them. The problem is that there are so many of these fish that you're constantly under attack.
You always know when you start getting to deep water, as the temperature drops way down. I considered swimming to one of the nearby kaarst islands but the cold would probably sap my strength so I gave it up as a bad idea.
There are only 5-8 resorts here, it`s somewhat out of the way. There`s no Internet at my place but its apparently available at another.
Tonight I`m having BBQ Baracuda for dinner, a long thin fish. For lunch I just had some fried rice. Breakfast is typically eggs, bacon, ham, toast, juice, coffee or tea. Or you can have rice soup, prawns, etc. Thai style.
Lots of boats pass this island, some stop to drop off passengers or freight.
I had 4 pet hermit crabs I found on the beach. They all escaped however so I'll have to find new ones. I came across one poor hermit crab without a shell. I think he got too big for his old shell but couldn't find a bigger one.
This morning I saw some unusual birds in the trees on the beach, they reminded me of Toucans, but Toucans don't live here.
Next stop is Phi Phi Island. It's a popular place but its time for a revisit. I stopped there for 2 nights on my way home 4 years ago. It was significantly damaged by the Tsunami but should now be totally rebuilt.